Gradding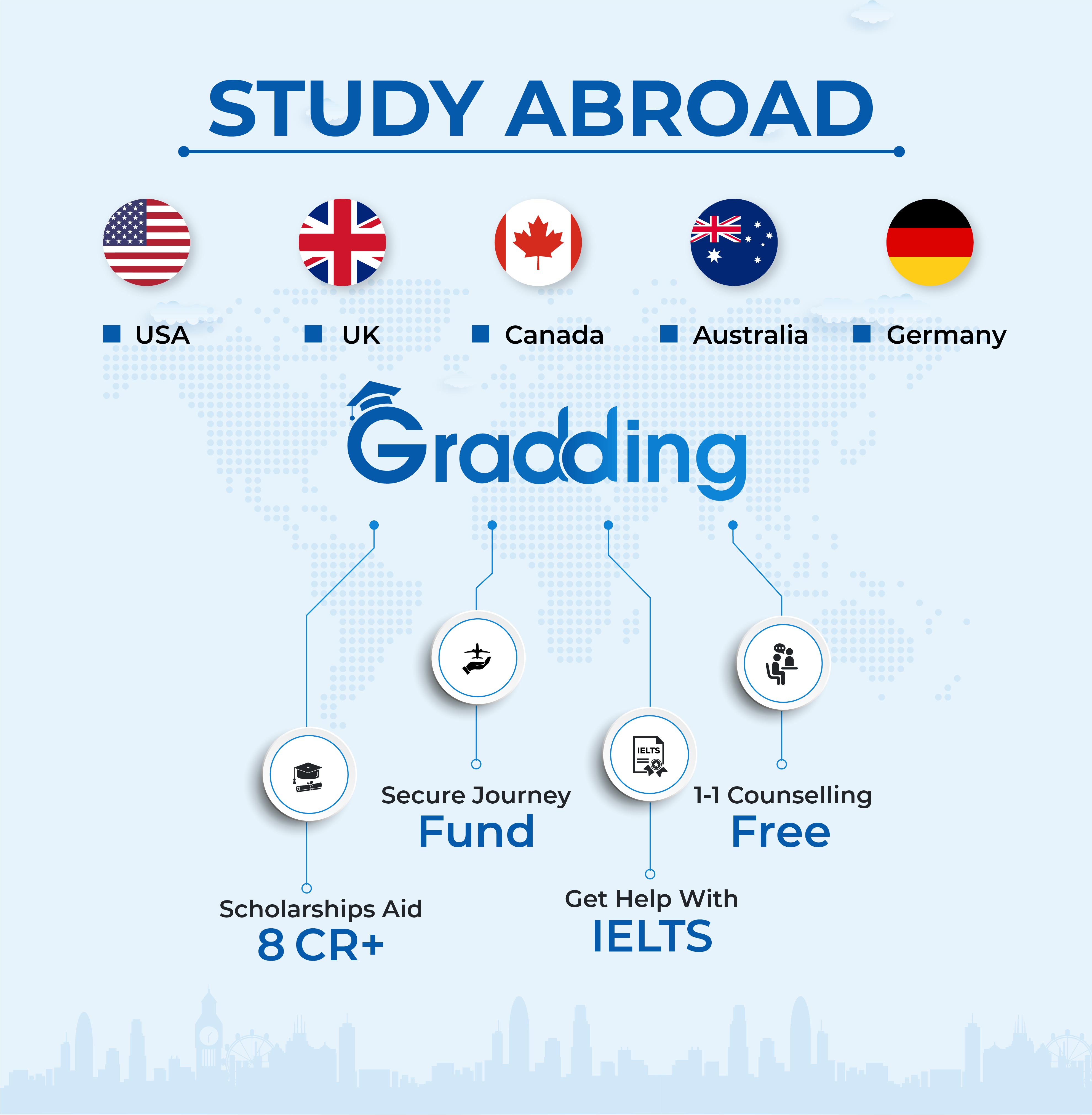 Gradding is a study abroad platform of Cognus Technology that helps students explore international education opportunities. It provides students with a wide variety of resources and facilities as support to fulfil their dream of abroad education. It is a trusted platform for thousands of students from across the globe. From choosing a university to deciding on a course and country, Gradding stands by the students, helping them fly to their dream colleges. The best features of this platform that make it stand out from others are:
University Selection – With a comprehensive database of Gradding, selecting a university of students' interest is a matter of time.
Expert Assistance – The professionals are always ready to help students find their perfect match, apply to the right place and fly abroad without financial stress.
Visa Application – Understanding the visa application process is crucial to ensure all the requirements are carefully analysed and met for better chances of approval.
Gradding is a name renowned among students dreaming of grabbing the opportunity to fly high. The experience and expertise of these experts ensure this is a smooth process for the students and not a burden for those who are low on budget but high on talent. The remarkable network and wide variety o resources from Gradding ensure the students get the right support. If you dream of flying to the best university and pursuing a course of your interest, trust Gradding to realise this dream.